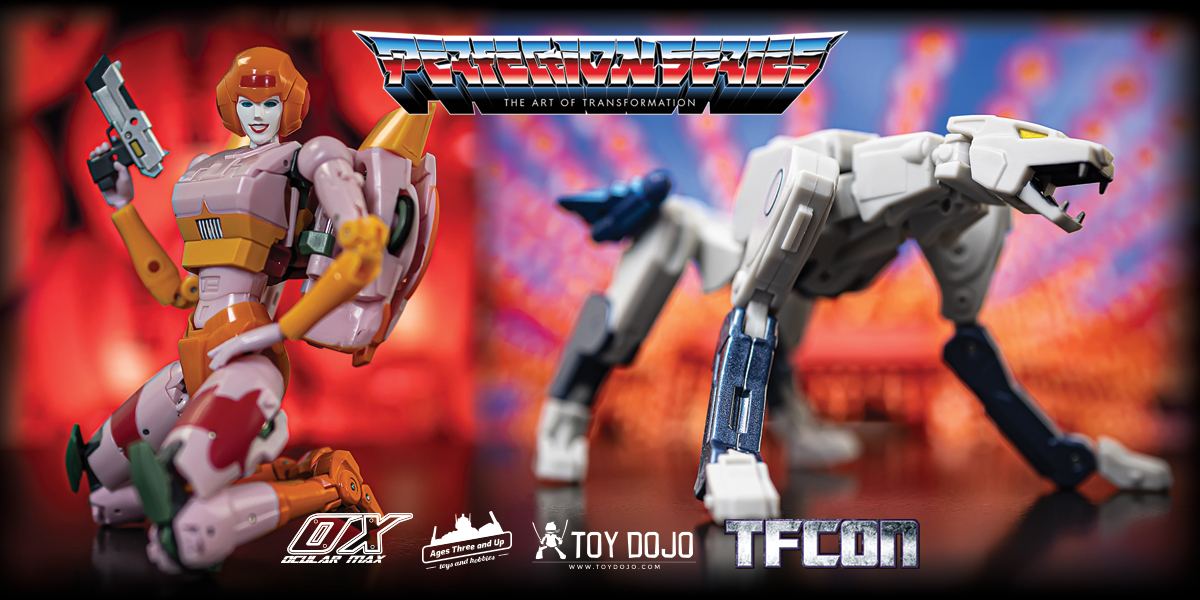 We hope everyone has been taking care of themselves and staying safe during an unprecedented time we are having.
TFcon Orlando was something we were all really looking forward to; a chance to reconnect with our fans and meet all of our new fans that have never been to a TFcon. However, more than that, we prefer that all of our fans stay safe. We feel that TFcon made the hard but right decision to keep this a priority and to do their part by cancelling the show to slow the potential of COVID-19.
In addition to the many guest appearances, we were particularly excited to show off what MMC and Ocular Max has planned, and offer the chance to purchase the exclusives we had arranged for the fans. We know that was something that a lot of you were excited about too.
For everyone who felt the disappointment, we still would love to be able to bring you the toys we had planned on offering at the show!
Through special arrangements we have made with Ocular Max, we're happy to announce that we will still be able to sell our exclusive TFcon items PS-04P Azalea Protoform and RMX-14 Doccat online for the duration of what would have been TFcon. What this means is, from Friday Evening through Sunday, March 20-22, TFcon exclusives will be available for purchase on our sites, until they sell out. Shipments will follow shop policies of those who will be assisting us.
We know it's limited, but hope that this will bring you a piece of TFcon and provide a little plastic happiness for those who were looking forward to it. Take care, stay safe, look out for each other, and we hope to see you guys next year. Peace and love.
Friendly reminder to follow official recommended procedures: wash your hands, cut out any non-essential travel and events, and stop trying to buy out every single roll of toilet paper out there!! Let's collectively work together and we will get through this!
Please stay tuned for links to the product page which will be available Friday, March 20 starting at 6pm EST.
The exclusives can be purchased here now:
https://www.agesthreeandup.com/tfcon-exclusives/